John Deere is still working on developing an electric tractor. The newly presented Sesam 2 has a 1,000 kWh battery pack and can operate fully autonomously.
John Deere shows the second version of the Sesam tractor, which was originally presented in 2016. Back then, the diesel engine was replaced by a 130 kWh battery pack and two electric motors that together produced 300 kW (400 hp) of power.
1,000 kWh
The successor, the Sesam 2, has a battery module with a capacity of 1,000 kWh of energy storage. 500 kW (680 hp) of power is available for the electric powertrain. Depending on the electric attachments or electric machines, up to a maximum of 1,000 kW is available to drive them. The tractor was designed as part of Germany's GridCON 2 project, with the goal of zero emissions from agricultural machinery.
Text continues below video
Attachable cabin
Version two of this tractor looks considerably different. The machine is basically cabless, except when its driven on the road. Then a cab can be hung in the front linkage and you can move the robot to the land manually. The cab makes it possible to drive the tractor both autonomously and manually, with or without a cab.
Text continues below image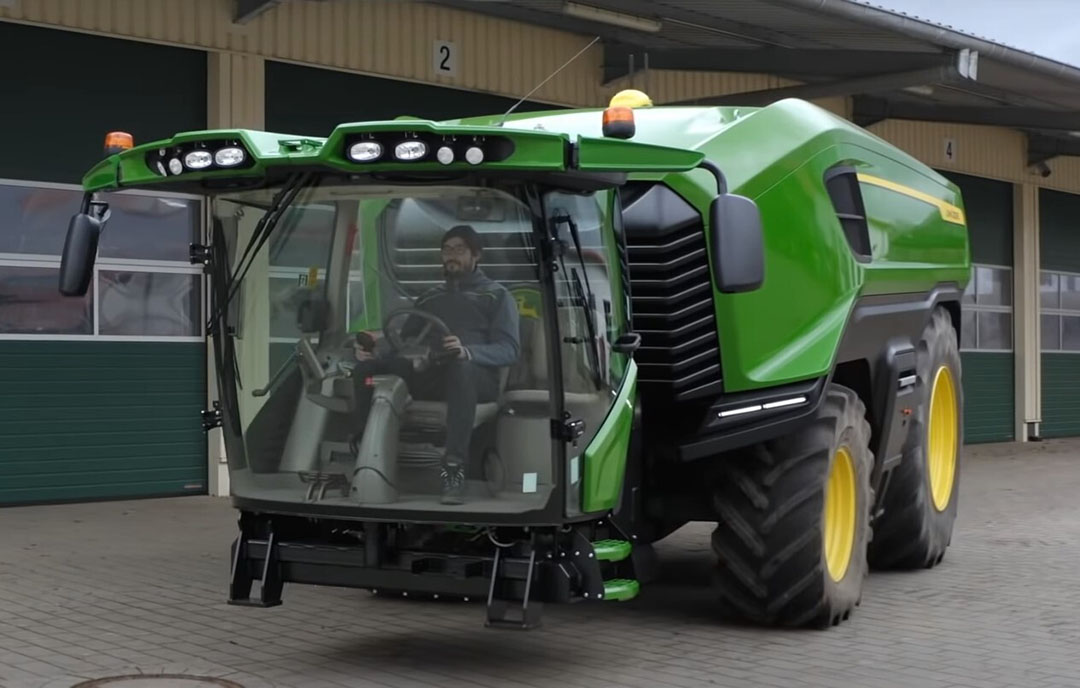 Swarms
Communication between the cabin and the tractor takes place via a wireless connection. The cab can be detached in the field to be used as an office and to keep an eye on the robot. In addition, the prototype can work in swarms, which allows it to work together with several robots at the same time. In such a case, it may then be desirable to be able to monitor the work from a central cabin.