Bluewhite is an Israeli company that offers a autonomous retrofit kit, based on a combination of software and hardware, that turns a regular tractor into an autonomous tractor. This technology is currently mainly offered to Californian growers in a Robots as a Service model. The grower provides a regular tractor to Bluewhite which in turn is responsible for integrating its technology. These autonomous tractors are then operated by Bluewhite's operators and in return the grower pays a subscription fee.
Autonomous tractors in vineyards
For the moment, Bluewhite's autonomous tractors are performing tasks in vineyards. Bluewhite's tractors can autonomously work with attachments such as mowers, berm sweepers and sprayers. For more complicated tasks, such as pruning, leaf removal or harvesting, Bluewhite does not yet offer autonomous solutions.
Text continues below image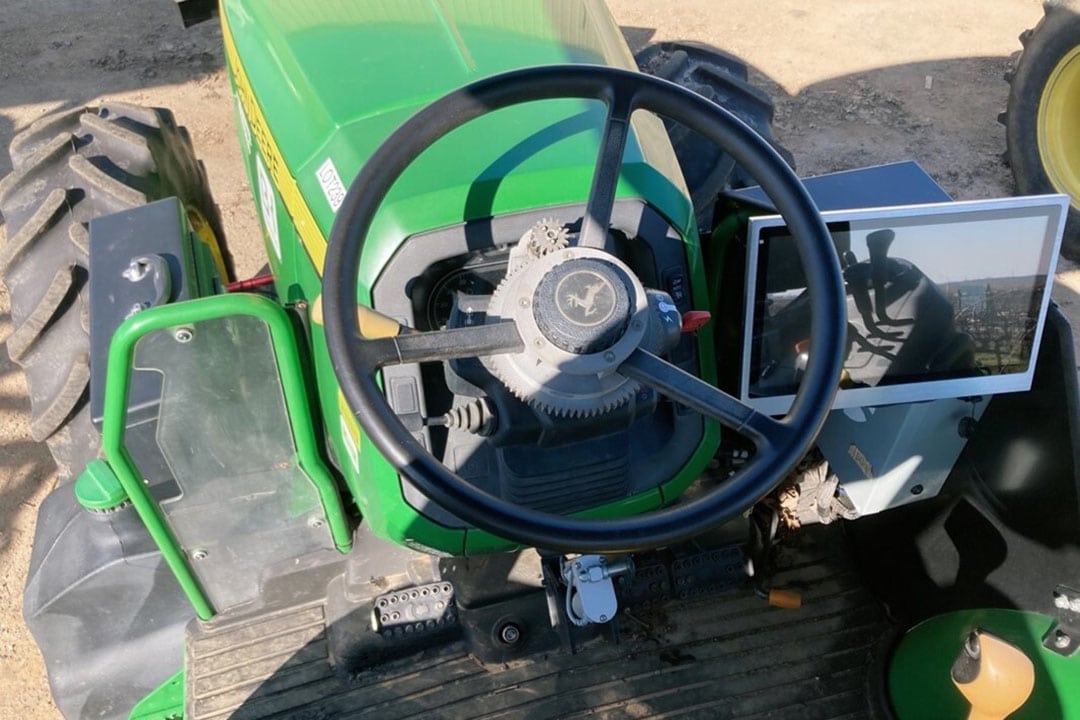 "1-year Return on Investment"
This is what Bluewhite promises with its Robots as a Service offer. Even if no official figure has been communicated, we do know that the grower must pay a fixed price for the retrofitting of his tractor as well as a yearly subscription fee for the operation of the machine by Bluewhite.
According to Yanir Ariav, Customer Success Director at Bluewhite, the cost of this subscription is "less than $10,000 per quarter". The grower saves on the purchase of a new tractor but also on the operating costs since he no longer needs to hire a tractor driver himself.
Please note: The pricing mentioned depends on a lot of different variables (like acres, crops, type of tractors, number of tractors being equipped, type of assignments/implements, the of course, the customer's needs and abilities).
Text continues below image.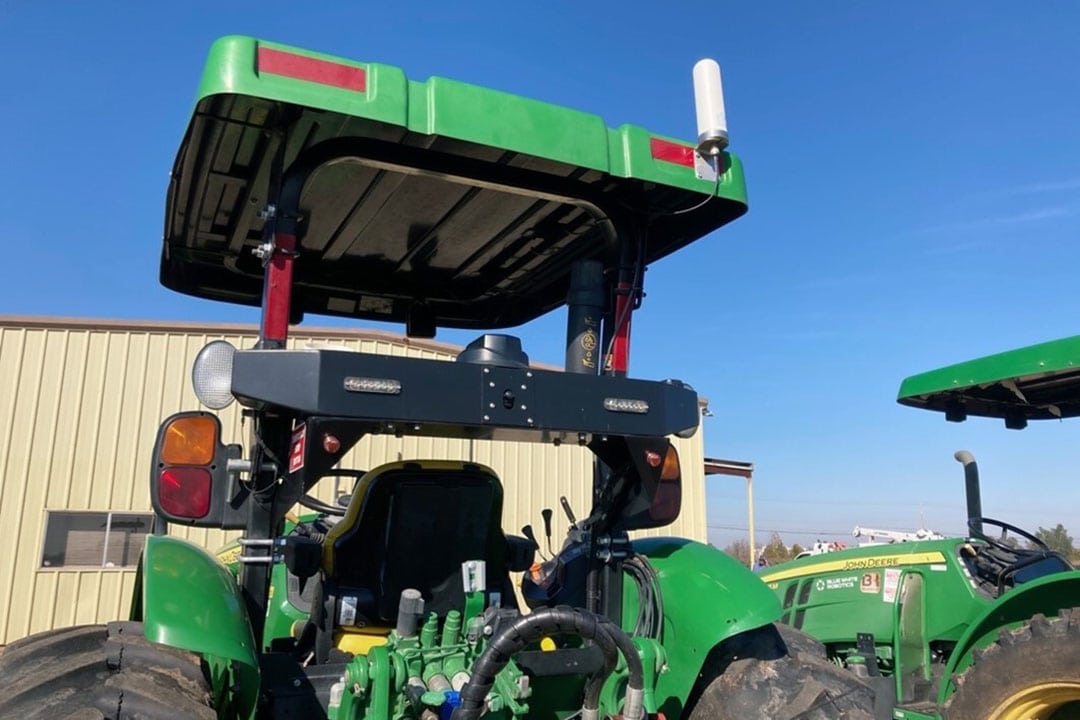 Autonomous retrofit kit for any make or model
What sets Bluewhite apart from many other suppliers of autonomous technology – of which many are bought by large companies like John Deere, CNHI, Kubota – is the fact that it is and wants to remain an independent company, so its technology can be integrated on tractors of any make and model.
According to Yanir Ariav, it is vital to continue to collaborate with growers in order to develop autonomous technology that can perform ever more tasks and cover ever more surface in the vineyard.
Bluewhite says about 100 units will be in service by the end of 2023, mainly in California. However, Bluewhite's solutions will soon be available in other states in America and in Europe.
Watch the video below to meet Yanir Ariav, Customer Success Director at Bluewhite.