In 2021, CNH Industrial took over Raven and invested in and partnered with Monarch Tractor, John Deere acquired Bear Flag Robotics and Agco took over Appareo and invested in Apex.AI, a supplier of safety-certified software for mobility and driverless applications. Also this year, Claas acquired a stake in robot tractor start-up AgXeed and Kubota took over AgJunction and Farmtrac manufacturer Escorts Group and invested in numerous technology start-ups.
Recently, field robot pioneer Naïo Technologies turned 10 years of age, also announcing the certification of autonomous, unsupervised work with each of its 4 (!) types of farm robots. And John Deere Deere just revealed its market-ready autonomous 8R tractor at the Consumer Electronics Show (CES) in Las Vegas. This tractor will be commercially available to farmers in 2022.
Alike the recent introduction of its See & Spray technology, this is a true indicator that major machinery manufacturers (finally) have confidence in the technology. It will definitely open up the market by showing farmers that autonomous technology is market – or moreover – farmer ready. Or as John Deere CTO Jahmy Hindman said at the CES launch: "The transformation of agriculture starts today". All signs are there that the path for true autonomy in agriculture is finally being paved!
Text continues underneath image
Technology never was a bottleneck
Yes, John Deere already demonstrated an autonomous tractor in 1999  (see video below) and various universities decades ago showed that autonomy isn't limited by available nor by reliable technology. Every major tractor brand demonstrated its level 5 autonomy concepts, yet just a few like Kubota and Yanmar and now John Deere as well are actually offering and selling robot tractors.
Text continues underneath video
Having said that, until now the path of autonomy has mainly been paved by numerous start-ups and scale-ups that didn't exist five years ago, with some exceptions like Naïo en AgroIntelli. They have been the main 'contractors' with some 'subcontractors' supporting them with building that path. And they're building it with unconventional concepts, unconventional sales methods and unconventional business models.
The 'As a Service' model seems to be a good approach to interest farmers for using robots and taking (almost) no risk at all. Farmers pay a relatively low amount for a service instead of investing 100,000 Euros or Dollars or more in new technology from a new manufacturer for a new kind of operation.
New sales and business models
An unconventional customer approach could very well be the way to convince potential users of adopting field robots. The gradual adoption of milking robots and teaching farmers to work along with their new robotic employee, has been drawn as a parallel many times before. Naïo says they prepare farmers for the arrival of a robot on their farm and note that a robot solution is not for everybody.
Pixelfarming Robotics deploys an onboarding program with five stages for early adopters of their Robot One and has its academy, an online environment to integrate the robot in farmers' daily work routines.
On dealer and distributor levels, there's many large and often multi-store American dealers such as P&C Ag Solutions who take potential customers through – in their case – six stages of adoption for autonomous farm machinery. Other similarly interesting alternatives include Dutch robot contractor start-up Smart Agri Technology and Danish start-up AllAgBots Nordic. Both start-ups operate in the so to say no-man's-land between young robot manufacturers and farmers, introducing farmers to ag robots.
Text continues underneath image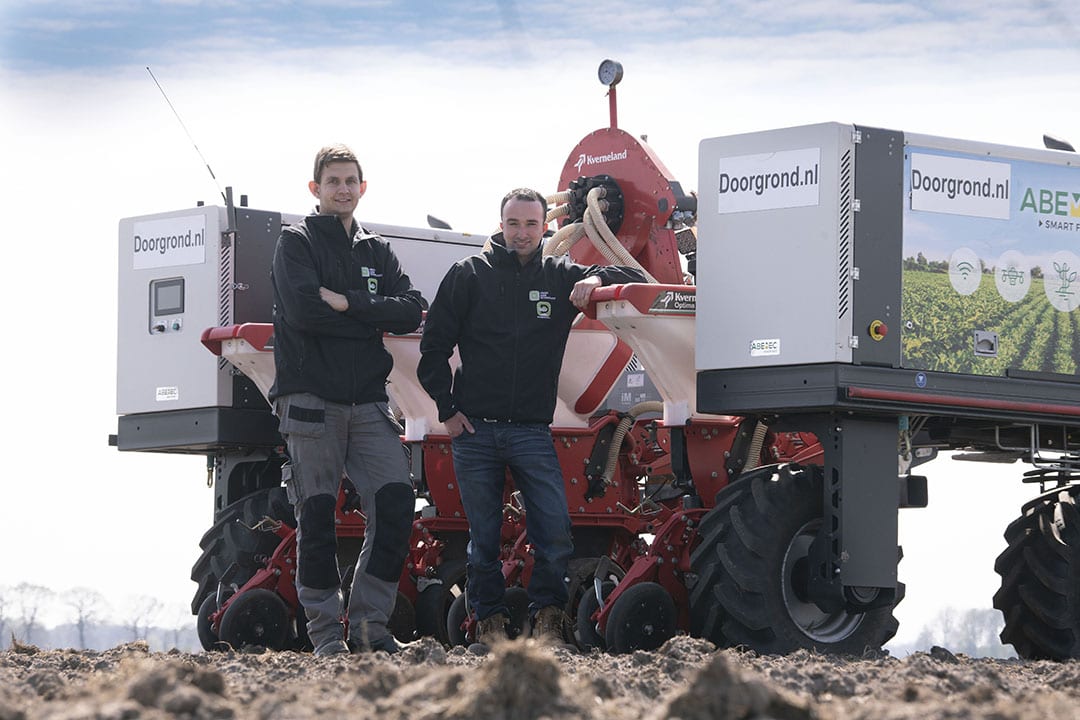 AllAgBots Nordic say 'they examine customers' needs to offer the best product which can be customised for the customer to offer a great start. They want to be the premier source for knowledge, service and support in autonomous farming.' Similarly, in Canada, Haggerty Creek's newly created company Haggerty AgRobotics aims to assist the implementation of ag robotics, to help solve challenges facing crop agriculture in Eastern Canada and beyond. General manager Chuck Baresich said to Future Farming: "We see autonomy as a natural extension of our agronomy business."
More choice than ever before
Companies or maybe rather guides like the ones mentioned above will be more than welcome and needed to assist and support farmers who want to take the leap to autonomy because there's more choice than ever before. For the latest edition of our updated buying guide on field robots, Future Farming approached over 100 manufacturers and startups for inclusion in the robot catalogue. Some 60 of them were new compared to the previous catalogue (2020). All in all, nearly 40 robots were eventually included in this year's catalogue with commercially available robots of which about 33 percent are new.
Another initiative for the development and adoption of ag robots concerns the FIRA and Future Farming initiative Best Field Robot Concept Awards. The Vermeer Bale Hawk, Horsch Roboter and Ripe Robotics Eve were announced winners of the 2021 awards. An international expert jury chose their concepts as the most promising robot concepts that were covered on www.futurefarming.com between December 2020 and December 2021.
Text continues underneath image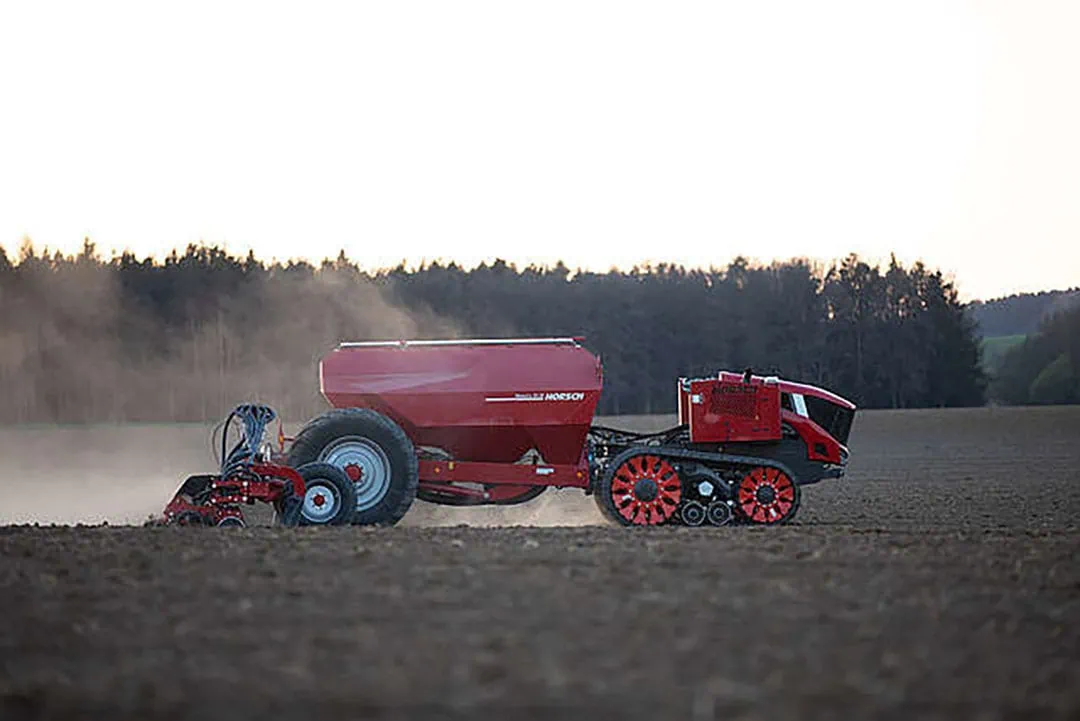 Do we still need tractors in future?
Personally, I'm not a tractor type of guy. I think tractors are just a means of transport, dumb pulling power and implement carriers that only become intelligent and smart once implements and machines are attached. John Deere actually showcased that in 2019 with its Joker concept: a fully autonomous electric tractor with articulated steering and a tracked single axle combined with a disc harrow.
More recently, Horsch showed a similar concept with its Roboter and also Vermeer's Bale Hawk is such an example. The word is that another well-known German family company is also working on tractorless autonomous machinery and there will undoubtfully follow many more because they don't need tractors anymore to make their machines work…
Autonomy is on the breach of becoming market ready, but please keep the farmer in mind! Or in the words of Jonathan Berte, CEO of Belgian company Robovision during World FIRA 2021: "You cannot ask a farmer to have a robot driving around for a year, gathering data, without any added value for him or her."